Delta In2ition® Two-in-One Shower
Save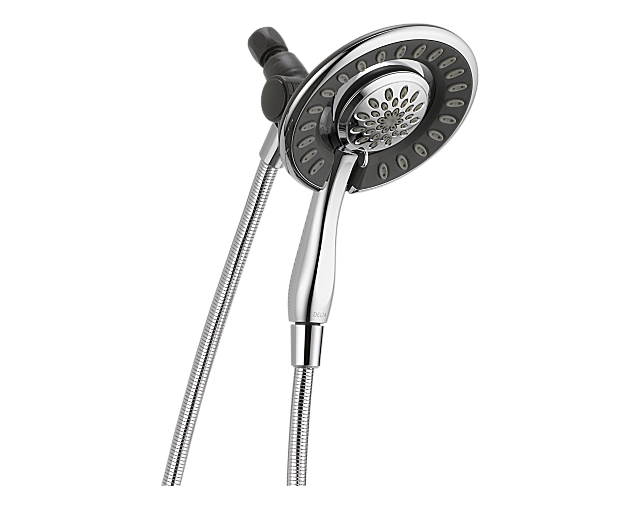 List Price as Shown (US $):1
Showerhead (75481):

$76.50
1The manufacturer's list price (U.S. dollars) is shown for comparison only. The actual retail price may be different from the price shown.
Product Features & Benefits

Features & Benefits:

Use hand shower, shower head or BOTH at one time for the ultimate showering experience
Four spray hand shower and extra-wide full spray shower head for shower spray options
Non-slip grip handle for a secure hold with wet slippery hands
Rub clean nozzles to remove mineral deposits, simply wet, rub and rinse away

Technical Details:

Flow Rate:

2.50 gpm @ 80 psi, 9.5 L/min @ 550 kPa

Support & Repair Parts

IMPORTANT: If your device does not have a PDF viewer, you will need to visit your phone's manufacturer's website to download a PDF viewing app first.